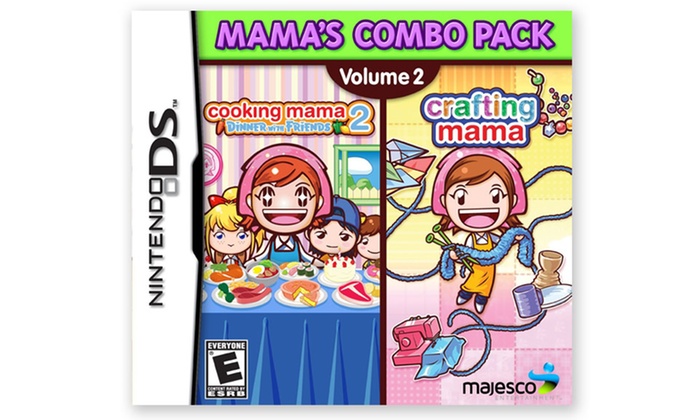 Cooking Mama 2 Dinner & Friends and Crafting Mama

Mama's dinner-party guests critique your dishes in sequel to popular Cooking Mama. Includes 80 new recipes such as chili dogs & shark-fin soup. Cook off against up to three friends using wireless download play. Crafting Mama lets you sew, cut, and paint 40 different craft projects. Use artistic creations to accessorize and decorate your digital landscape.

This game is for Nintendo DS and it's only $13.99.